Lauryn Hill Heading To JAIL!!!....She Pleads GUILTY!!!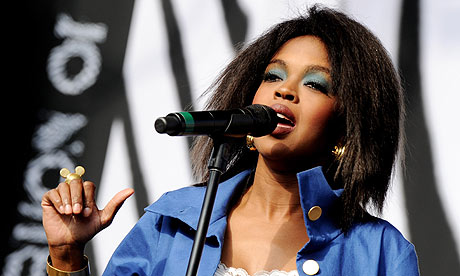 For some reason, Lauryn Hill decided to be completely honest, and admit to the judge that she PURPOSELY and KNOWINGLY did not file and pay her taxes a few years back.

Now she is facing years in prison. Here is what TMZ reported...



:

Lauryn Hill just pled guilty to a major federal crime admitting she intentionally failed to file several tax returns in the past decade. Now the singer faces 3 years in prison.

Hill pled guilty today to three counts of failure to file tax returns for the years 2005, 2006, and 2007, when she earned more than $1.8 million.

When the judge asked if Hill

"intentionally and willingly"

failed to file the returns, she replied,

"Yes."



In addition to the 3 years behind bars, Hill could be smacked with $75,000 in fines.



Hill was released on $150,000 bail. Her sentencing hearing is set for November.