Gangnam Style Reaches 1 BILLION Views On YouTube!!!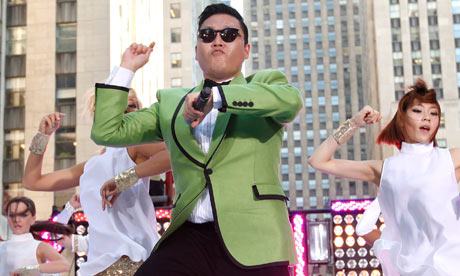 History has been made in the world of YouTube.

South Korean rapper Psy's video "Gangnam Style" has set a new YouTube record, reaching 1 billion views on Friday. The video has been popular and viral since July 15 when it first was released.

Justin Bieber's video for Baby held the previous YouTube record at more than 800 million views. Not only is it popular on YouTube, Google announced Gangnam Style was the second highest search of 2012 behind Whitney Houston, that passed earlier this year.

Congratulations!!!

Here is the video for those who are part of the 1 billion who have not seen it.